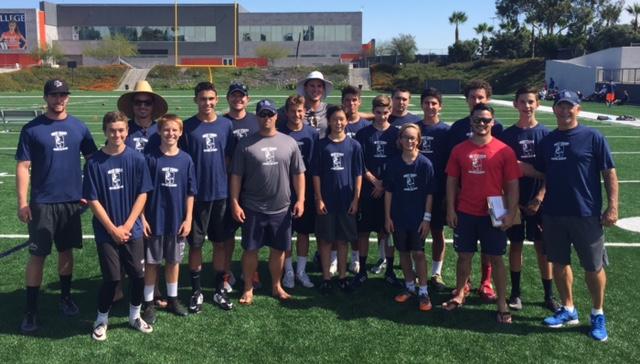 Head to Head X Competition Recap
Rising Stars Division
In the Rising Stars Division, Ryan Brosnan (Trabuco Hills) put on a clinic to capture the Head to Head title over a great group of future stars. Brosnan, who always competes well, demonstrated the type of consistency that we hope all our students develop. He connected on a perfect 36-36 FG's throughout the competition. In the final, Brosnan was able to beat Christian Vartanian (St Margaret's) 6-5. Vartanian also was a perfect 6-6 during 2 of his matches. He will be a top Freshman in Orange County this year along with Joey Rizkalla (Tesoro), who was the #2 seed coming out of the group stage. Joey kicked extremely well but was knocked out by Brenden Satchfield (Woodbridge) who looked like he is ready to have a great year. In the Semi Final Brosnan knocked off our youngest competitor Connor Bane, who will be entering the 8th grade this year. Connor has a big leg and bright future! Bane was able to knock off last year's Rising Stars champion William Coale (Palos Verdes) to get to the Semi Final. Another up and coming kicker knocked off by Brosnan's quest for perfection was Max Casper (Corona Del Mar), who hit some of the best balls of the day and will be one to watch in the future!
This was a great group of solid young kickers who will definitely be ready in the Fall to compete for starting positions and will make a name for themselves in the future.